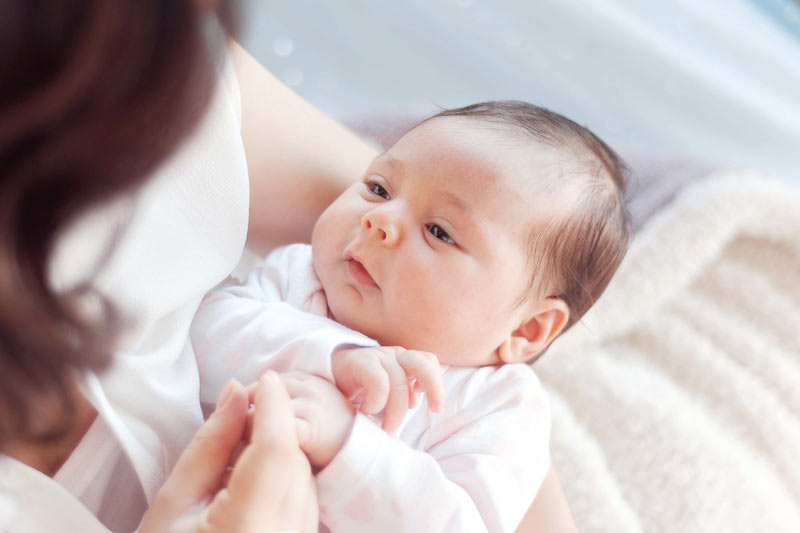 These are our youngest children and the emphasis in the baby room will be love, warmth and security in a stimulating area. With a staff ratio 1:3 our baby room is the most intimate and cosy room. From day one we build strong relationships with our babies parents and carers. Staff are fully trained and knowledgeable and provide stimulating activities at the right level for the children. Your baby will be assigned to his or her own key-person in order that strong relationships can be built and a special understanding between the member of staff, yourself and baby can be developed. The contentment and happiness of your baby is paramount.
In Baby Room we provide bright comfortable surroundings for the babies to play, rest and eat. The babies have every opportunity to roll, crawl, sit, climb, balance, reach and grasp, in this light and spacious room as well as a cuddle with a dedicated member of staff.   All the activities that we do are carefully considered so that they enhance the development of each individual child. The babies have their own special outdoor safe play area which they love, this area enhances their physical abilities as well as providing them with many more opportunities to experience the outside world.
All our meals are made fresh every day by Clare our cook. Clare makes sure the babies and children eat a well balanced-diet. We endeavour to cater for all faiths and allergies and menus are available for parents to see. Clare has many years' experience in catering.